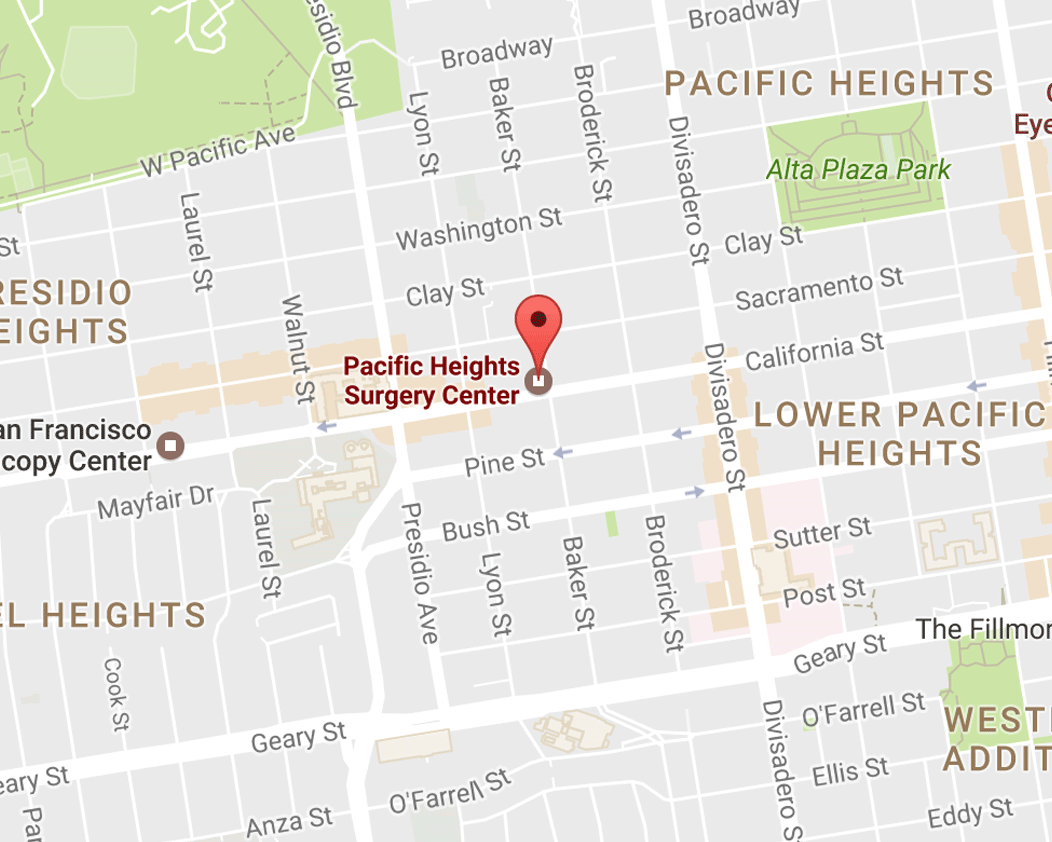 Location & Contact
PACIFIC HEIGHTS SURGERY CENTER
3000 California Street, Second Floor
San Francisco, California 94115
(415) 567-1171 (phone)
(775) 655-9602 (fax)
email: info@pacificheightssc.com
Parking Information
Please take a moment to familiarize yourself with parking options while at our center. There is a white loading zone for patient drop-off and pick-up.
There is street parking around the facility, with a two-hour limit beginning at 8 am. There is also street cleaning on specified days. Please read the signs carefully.
There is a parking garage at 3200 California Street, at the Jewish Community Center. It is a cash only facility, and you pay when you leave. The entrance is on California Street. The attendant will ask to look in your car trunk as you enter the facility. When it is time to be discharged, we will ask your ride to move their car into our white loading zone.